LogicWave was created to provide guidance, design, and execution of many audio visual related challenges. LogicWave brings 25 years of industry-related experience, drawing from thousands of system integrations and advanced enterprise level control system development & integration.
Continuing education is a strong value of LogicWave, in both manufacturer training and industry standard training.  LogicWave is led by an InfoComm-recognized CTS-D, who is also certified to configure many relevant industry leading electronics including Crestron, Extron, Biamp Systems, and Cisco Telepresence.
AV has been a lifelong hobby for each of us.  Consider us for your next project! Allow us to demonstrate our strong attention to detail, commitment to complete the job, and 100% customer satisfaction.
Meet Our Team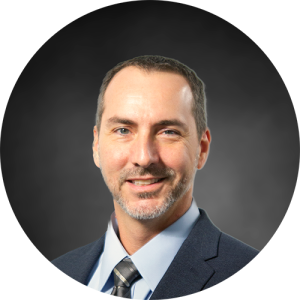 Craig Brickner, CTS-D
Owner & Founder

Craig founded LogicWave after many years in the industry. He's a proficient programmer who has worked for other high-profile companies. Craig has many certifications that span the AV industry.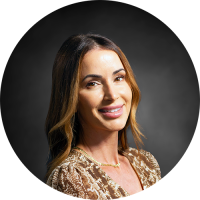 Jessica Brickner
Operations Manager
Jessica started in the AV industry around 2018. She's previously held executive-level office management and administration positions for government agencies. Her attention to organizational details and ability to oversee many moving parts at once learned from these experiences are fundamental to her position as LogicWave's Operations Manager. As such, she handles day-to-day operations, coordination, scheduling, and acts as a customer liaison between the clients and programmers. In her spare time, Jessica enjoys entertaining and spending time with her family.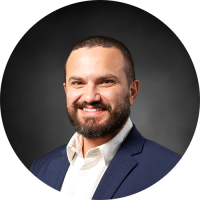 Mike Back, CTS

CTO
Mike previously worked as an independent contractor beginning in 2014 before permanently joining LogicWave in 2016. He has worked with computers his entire life. He began taking web design classes in high school, and later graduated with a B.S. from FSU. Mike worked in IT before moving into the AV field and becoming a certified programmer. He has a wide array of skill sets, from web design to advanced programming. Outside of work, Mike enjoys golfing, playing video games, and cooking.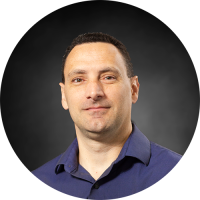 Steve Long
Programmer
Steve joined LogicWave in 2017. He comes with more than 23 years of experience in the residential AV world, which helped LogicWave expand into another market. Steve graduated with an Associate's Degree in Electronics, and brings a lot of technical installation knowledge to the table. In additional to professional work, he also pursues an interest in AV as a hobby. Outside of work, Steve has an affinity for HiFi audio and riding Flatland BMX. Josh Savage
Programmer
Josh worked as an independent contractor for several months before joining LogicWave in January 2019. His early interest in computers led to taking web design in high school, before going to USF for Computer Engineering. He programmed online math courses for higher education institutions before taking over graphics and online marketing for an e-learning company. From there, he helped create online SaaS applications with a focus on front-end design, which helped create a strong background for AV touch panel designs. He was able to translate much of his knowledge of web development into the AV programming industry. In his spare time, Josh likes to make music, create art, write stories, and take photos.
Dave Harris, CTS

Programmer
Dave is an AV journeyman who landed with LogicWave in June 2019. He has worked for various AV integration companies around the Tampa Bay area, where he was responsible for programming and building control systems, as well as installing and repairing various electronic systems. He later progressed to project management, engineering, and system commissioning. His knowledge of the industry expanded as he worked on different systems, which included AMX, Crestron, Extron, Biamp, ClearOne, Polycom, and Intellicontrol. As his growth continued, he began implementing systems for large, high-profile clients. These included corporate, government, and military industries. During his time in the industry, Dave has managed to become both CTS and AMX certified, hold a security clearance, and even hold a CDL B license. He has extensive knowledge of both hardware and software across a wide range of technologies.